I bought the .my.id domain for less than $1 per year and hosted it for web blogging or profile website but don't need to add new email inbox. With email routing features in CloudFlare, I can create custom email addresses for my purchased domains. For another reason, you may not want to share your private email for every newsletter or business.
You can find the email routing feature in Email > Email Routing menu on your registered site. Cloudflare will guide you for creating custom address and configuring the DNS.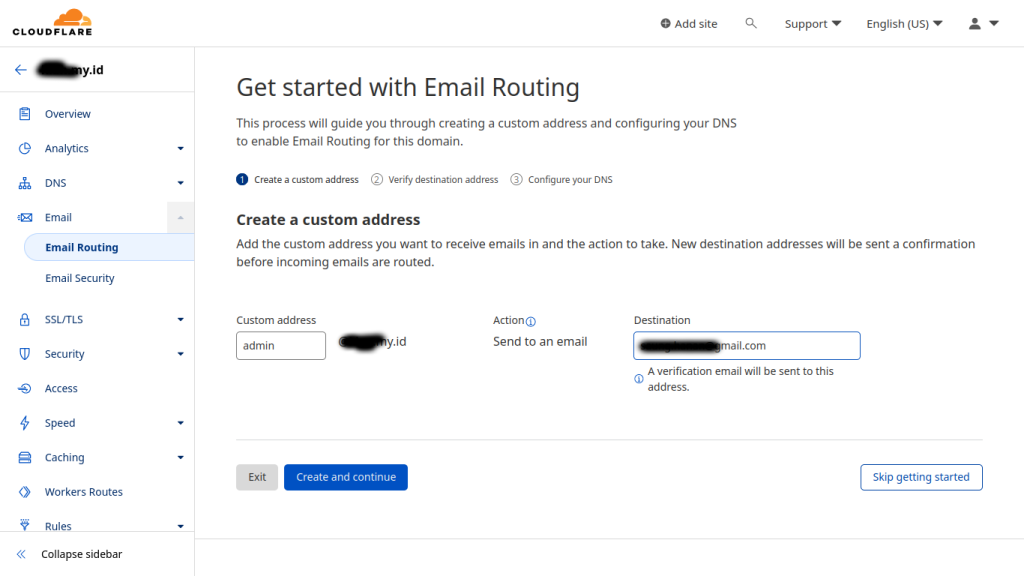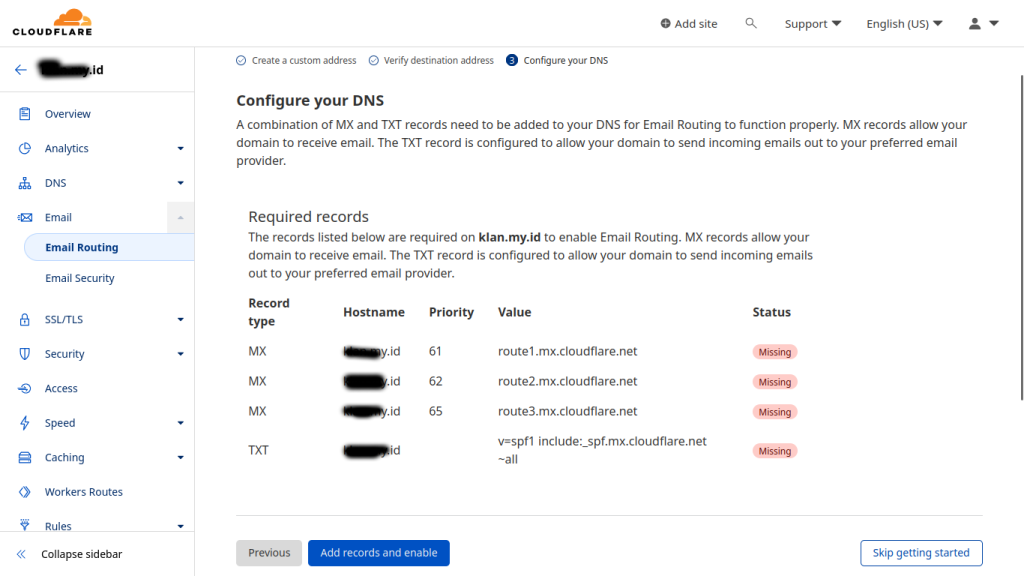 After you successfully added the addresses and configured the DNS, you can view activity log of incoming messages and routed to your email address.